BMW announced today they would launch of a new, faster 1-Series model – the 135iS – offered, as early as this fall, both in coupé and convertible.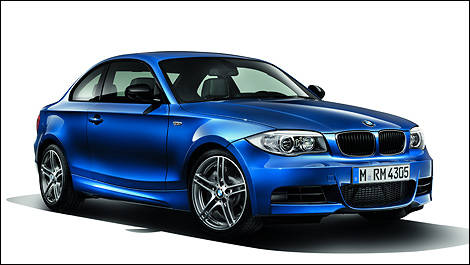 Photo: BMW
BMW's 6-cylinder 3.0L in-line engine, fitted with the TwinPower Turbo to produce 320 horsepower, powers the 135iS. Gearbox options comprise a 6-speed manual (standard) and a double-clutch 7-speed (optional). Sport suspension and 18-inch wheels are also available.
The coupé will go for $44,145; the convertible for $48,845. Unfortunately, BMW says the 135iS will only be sold in the States for the moment.