The most famous endurance race in the world – the 24 Hours of Le Mans – will be held this weekend. The classic race is marked by sportsmanship and quest for performance, has wrote an heroic chapter of automobile history since 1923.
1923
: First edition of the "24 Heures du Mans"
1949
: Luigi Chinetti wins the event for Ferrari
1955
: A dreadful accident in the first hours of the race caused the death of 80 people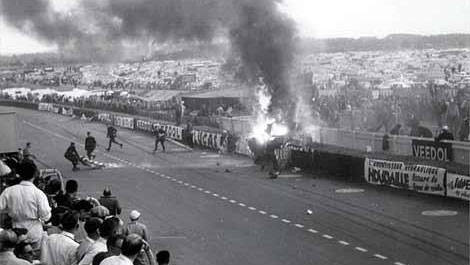 The terrible accident of 1955. (Photo: WRI2)
1967
: The "Race of the Century" with 300,000 spectators witnessed the epic race between Ford and Ferrari. The 5,000 km mark is broken for the first time!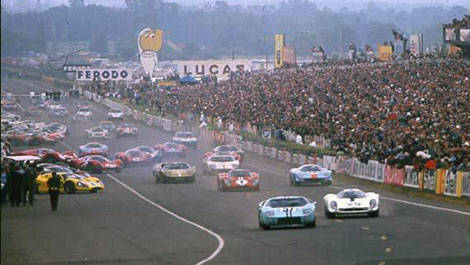 Ferrari vs Ford duel in 1967. (Photo: WRI2)
1970
: First victory for Porsche and making of the film Le Mans with Steve McQueen
1971
: Rolling start and not a standing start for the first time
1972
: Matra, Pescarolo and Graham Hill win. Hill is the only driver having won in Le Mans, in Indianapolis and being F1 world champion
1980
: Rondeau becomes the first driver who wins in Le Mans driving his own car
1988
: Top speed record of 405 km/h by the WM prototype powered by a Peugeot engine
1991
: Victory for Mazda, first and only Japanese manufacturer having won the event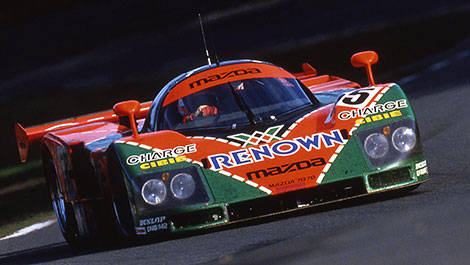 Mazda wins Le Mans with a rotary engine. (Photo: WRI2)
1998
: 16th and last victory of Porsche. A record!
2006
: First victory of a diesel engine at Le Mans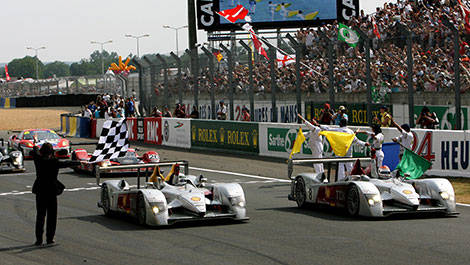 A diesel car wins Le Mans. (Photo: WRI2)
2008
: Tom Kristensen wins for the 8th time the event with Audi
2011
: 13.85 seconds is the gap on the finishing line between the winning Audi and the Peugeot
2012
: A hybrid car puts its name on the winners' list: the Audi R18 e-tron quattro