Like most car enthusiasts, some time in our youths a car or a few cars grabbed our attention. For me, there were three: the 1984 Chevrolet Corvette, the 1984 Ferrari Testarossa and the 1984 Porsche 911 3.2 Carrera.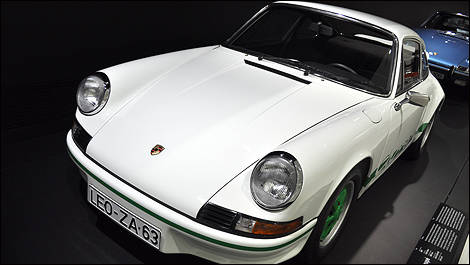 Photo: Mathieu St-Pierre/Auto123.com
I was 8 years old at the time and already knew what I liked. As the years went by, I further became enthralled by cars and through the purchases of various books, I discovered the RS 2.7. Having ever only witnessed copies or doubtful originals I took the liberty, once at the
Porsche Museum
, to take a few supplemental pictures of what is certainly one of the finest examples of the fabled and historic car.
The 1973 example features a 2,687cc flat-6 cylinder engine which develops 210 PS (about 206hp). As the fastest production German car of its time with a top speed of 240 km/h, the RS was also made famous by the presence of its unique ducktail rear spoiler. And how about that colour combination? Delicious. This is one of the reasons why test driving the
911 Sport Classic
was such an event.
Lastly, and before I let you peruse the gallery, know that the RS 2.7 is the first 911 to sport the Carrera name as a reference to the Carrera Panamericana road race which was held in Mexico, on open roads, and took place between 1950 and 1955.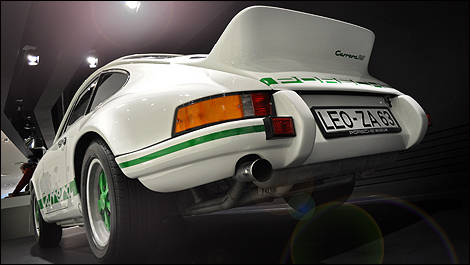 Photo: Mathieu St-Pierre/Auto123.com