High Capability but Low Dependability
I have to admit to having a love-hate relationship with Land Rover's Discovery. I've always loved the way the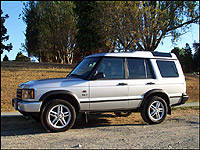 While not attractive in the conventional way, the Land Rover Discovery is an alluring in a purpose-built workhorse sort of way. (Photo: Shawn Pisio, Canadian Auto Press)
slab-sided, utilitarian workhorse looks. It's not pretty, but some of the best athletes, smartest minds and most effective leaders were and still aren't attractive in the conventional way. It's the sheer purpose of who they are that makes them so alluring.
Most top-tier achievers suffer from other quirks, however, that might not be immediately visible. Despite being one of the greatest Prime Ministers England has ever know and one of the world's most respected leaders, Winston Churchill is widely known to have had bipolar disorder which caused him and his family much distress. Astrophysicist Stephen Hawkins is considered to be one of the most intelligent people alive but his body is rendered almost completely unusable from amyotrophic lateral sclerosis (ALS; also known as Lou Gehrig's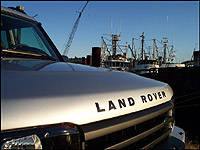 While it may be one of the best off-road vehicles currently available, the Discovery is not without its quirks. (Photo: Shawn Pisio, Canadian Auto Press)
disease), a common neurodegenerative disease which only affects motor neurons. And Dennis Rodman, while not necessarily known for his brainpower is one of the most talented basketball players to ever play the game, yet his personal life and wild antics on and off the court have made him the bane of the sport.
Likewise, the Land Rover Discovery is one of the best off-road vehicles currently available. It delivers decent on-pavement handling too, while lavishing its occupants in old-world British luxury. But on the flip side it's as temperamental, physically challenged and mentally ravaged as Rodman, Hawkins and Churchill all rolled up into one.