Not long after the Honda Prelude was scheduled to disappear from the brand's lineup, a hole was left in the hearts of performance enthusiasts the world over. Replacing the Prelude and Integra was the
Acura RSX
, which arrived as a 2002 model that represented the most exciting (and only) two-door model in Acura's lineup.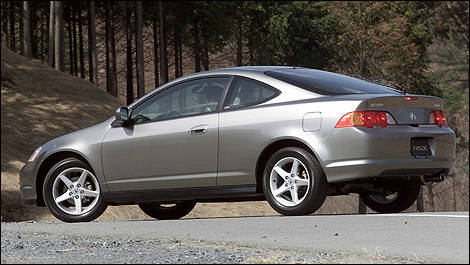 2002 Acura RSX
A compact, energetic and poised coupe, the RSX quickly became popular with performance-minded buyers after a premium machine. Tuners had their way with the RSX too, and a strong aftermarket is available if you're so inclined.
The RSX rode an all-new platform shared by the latest
Honda Civic
. Equipment included standard 15-inch wheels, front and side airbags, air conditioning and a CD player. Leather seating, cruise control, a sunroof and a 6-CD changer were present in the RSX's hardware list as well, depending on the model in question.
Owners of the RSX tended to rate its styling and driving dynamics the most highly, with comfort and performance falling slightly behind. Most report satisfaction with the RSX's mileage, handling, responsiveness and reliability. Many love the sports-car driving experience, though some complain of a harsh, bouncy ride on account of the suspension tuning.
Common complaints include potential durability issues with the seats and paint. Ripped, cracked or faded leather and poorly maintained paint should be factored into pricing negotiations.
Acura has a reputation for strong reliability and resale value, and mechanical problems noted by owners online were minimal.
A used RSX could fall into one of three categories. The basic model gets a 160 horsepower two-liter engine with Honda's VTEC system to ensure a maximized blend of power and efficiency. An RSX 'premium' added some additional features and luxuries while keeping the base engine under the hood.
The popular 'Type S' model offered enhanced power and handling. It featured a high-revving 200 horsepower version of the two-liter engine, and a six-speed manual gearbox in place of the five-speed unit standard on lower models. Note that power was raised slightly in 2005.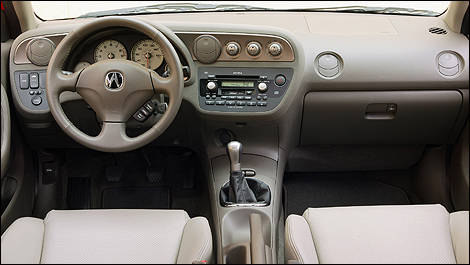 2006 Acura RSX