Slipping out of anonymity
I'll obviously start with the name change. Once the Freestyle, this crossover vehicle has battled an identity crisis ever since its launch. Without being unpleasant, the Freestyle's look was rather generic, unexciting, and very anonymous.
But truth be said, this vehicle had the potential to please middle-class families. For the 2008 model year and after a few rumours that it might be abandoned, Ford came back with an updated Freestyle, and even its name has changed; the vehicle is now called the
Taurus X
. Ok, this new identity will impress no one, but at least the esthetical and mechanical changes are welcome.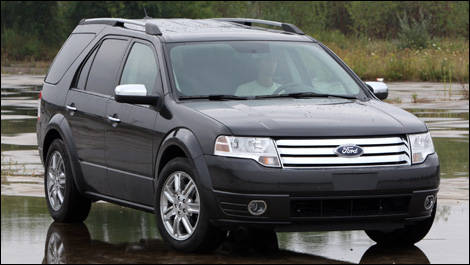 The discrete changes are gladly welcome.


More modern look
The Freestyle had a design that, in my opinion, looked like Ford products of the early '90s. By adopting the chrome grille of the Fusion and the Edge, the Taurus X now benefits from a more flashy appearance.
And besides the clear-lens taillights, the rest of the body practically doesn't change. No matter, these small improvements allow us to better appreciate the vehicle.
And yet, now that I've driven the Taurus X, I'm seeing Freestyles everywhere. I imagine that the vehicle was more popular that I thought. And with good reason: the proportions of the vehicle are, for me, perfect; not too big, not too small.
Efficient interior packaging
The driving position is pleasing; we're at just the right height to benefit from a good view of the road ahead. However, the seats severely lack lateral support; at every turn, we're holding on any way we can to avoid sliding around. What's the miracle solution? Turn more slowly. At least the passenger gets a good-sized grab handle to stay put.
In back, the second-row seats offer a lot of space, and we can order a bench seat for 7-passenger capacity instead of 6. These seats fold easily in order to help access the third-row of seats, which are adequate for even adults; the Taurus X is long, so there's legroom for everyone.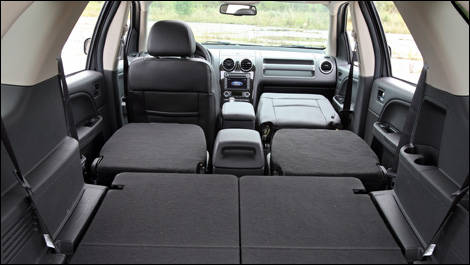 The interior of the Taurus X is versatile.