The new Subaru Impreza is here. Having lost its aggressive boyish good looks, the 2008 edition of the Impreza is now more mainstream and should actually attract more potential buyers.
The interior has been completely revised and a keen eye will notice the many cues borrowed from the B9 Tribeca. The materials and fit and finish have also been improved. The new car is wider and its wheelbase has increased by nearly 4 inches. The hatchback version is actually shorter than the previous wagon while the sedan has grown by close to 5 inches.
Unfortunately, the engine choice are directly carried over from the previous car; too bad for those that were hoping for big power increases for the WRX. In suspension department, the front setup is borrowed from the Legacy and the rear consists of an all-new double wishbone arrangement.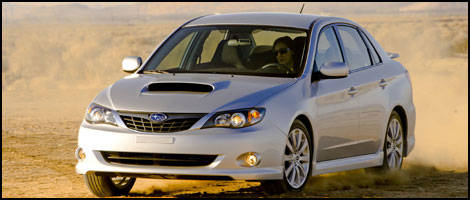 2008 Impreza WRX sedan
Expect the new 2008 Impreza in showrooms by late 2007.