New York
- At a press conference hosted today by the New York International Auto Show at the Jacob Javits Centre in Manhattan, New York, the Volkswagen Polo was declared
2010 World Car of the Year
(WCOTY). The Polo won this coveted title against the new Mercedes-Benz Class-E and the
Toyota Prius
.
Last year's WCOTY award had been presented to Volkswagen for the Golf VI.
The Polo was chosen from an initial entry list of thirty entries nominated by a panel of fifty-nine automotive journalists from around the world. These jurors voted a first time in January to reduce the list to the top ten contenders, and then a second time in February to establish the top three list.
To be eligible for the WCOTY award, the contender had to be in production, and sold, on at least two continents during 2009.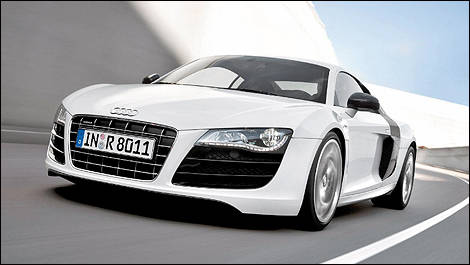 Photo: Audi
Green Car, Performance Car and Design Award
s
At the same event, three other world titles were presented. The 2010 WCOTY Green Car Award went to the Volkswagen BlueMotion cars (Golf, Passat and Polo). The
Honda Insight
and the Toyota Prius were the other two contenders.
The 2010 WCOTY Performance Car Award went to the Audi R8 V10. It won against the Ferrari California and the Porsche 911 GT3.
Finally, the 2010 WCOTY Design of the Year Award was presented to Chevrolet for the Camaro. The other two contenders in this category were the Kia Soul and the Citroën C3 Picasso.
The World Car of the Year program is now in its sixth year of existance.