We at Auto123.com love to blog, tweet and Facebook on parking skills or the lack thereof. Our peeps on the road, namely
@Matt_St_Pierre
and
@MsMirandaL
, capture pictures of parking champs wherever they go and share them with everyone on their Twitter accounts.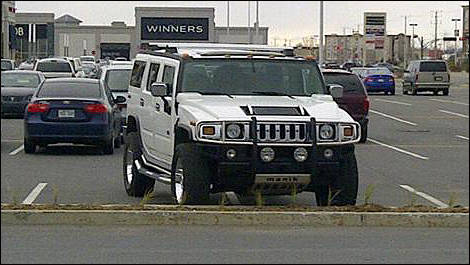 Photo : Auto123.com
We've compiled a gallery of some of the best parking jobs they've taken over the last 12 months. Some must have been star pupils of Matt's Parking School for the Utterly Challenged and Hopeless. We've not yet asked him but we think the driver of the smart fortwo must have graduated with honours.
Hey! If you've got some choice pictures of sweet parking fails, tweet them to us, include #badparking, and we'll build and publish a gallery when we get a good bunch of them.
A little nugget of knowledge: don't all go following Matt around, we've already got someone on the case.
Enjoy!