Visitors of the Montreal International Auto Show (MIAS) will have the chance to get up close and personal with the
X1
, the most recent addition to BMW's range of vehicles, making its North American debut.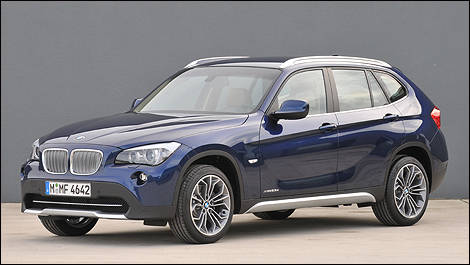 Photo: BMW
The crossover is based on the 3-Series Touring platform and is smaller than the
X3
and
X5
currently featured in Canadian dealerships.
In Europe, the automaker offers rear-wheel-drive (sDrive) and all-wheel-drive (xDrive) variants, as well as a choice of four- and six-cylinder engines (gas and diesel). However, we suspect only the xDrive version will make it to our shores, accompanied by two six-cylinder mills capable of propelling the X1 to maximum speeds of 223 to 230 km/h.
What would justify the absence of a four-banger in North America is the popularity of AWD technologies in our part of the world and the fact the BMW offers a much wider selection of diesel-powered, four-cylinder mills across the pond.
The X1 will come in two flavours, the 25i and 28i, both motivated by a 258-hp engine coupled with a six-speed Steptronic transmission. The 25i will bound from 0 to 100 km/h in 7.9 seconds, while the 28i will make the dash just a little bit quicker, 1.1 second quicker to be exact.
Fuel-wise, the crossover will require about 13 L / 100 km in town and 7.3 L on the highway.
An infotainment system, BMW Assist, adaptive headlamps, parking assist, a rear-view camera and cruise control will all grace the options list.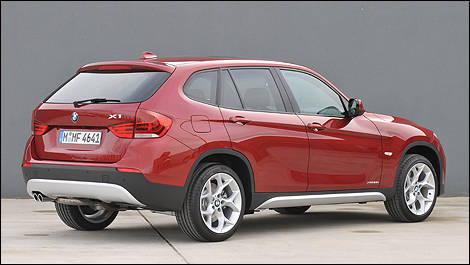 Photo: BMW