This will probably make diesel-engine lovers cringe, but BMW will retire the
335d
from its lineup in 2012. Its 425 lb-ft of torque will be missed.
On the other hand, the
2012 3 Series Sedan
will host much more fuel-efficient engines, negating the true need for a diesel powertrain.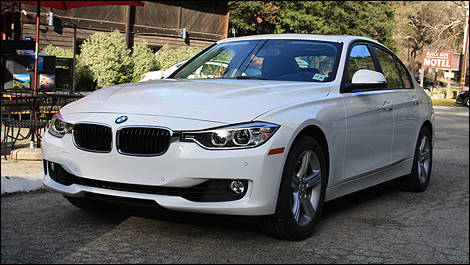 2012 BMW 328i Sedan (Photo: Michel Deslauriers/Auto123.com)
The 2011 BMW 335d is rated at 9.0/5.4 L/100 km city/highway, which was by far the most efficient model in the 3 Series family. The 2012 BMW 328i, now equipped with a 2.0L turbo 4-cylinder that develops 240 horsepower, is rated at 8.0/5.3 L/100 km city/highway, bettering the 335d's figures and representing a 22% improvement over the old 6-cylinder
328i
.
Even the new 335i, still pegged at 300 hp, boasts fuel economy numbers of 9.5/6.1, a 12% improvement over the previous-gen car. In addition, the Canadian market will get an entry-level 320i that uses a detuned version of the 328i's turbo 4, producing 181 hp and 184 lb-ft. BMW expects a combined rating of 5.9 L/100 km.
Also due later this year is the 2012 BMW ActiveHybrid 3. It will host the N55 single turbo inline-6 (also found in the 335i), a 55-hp electric motor and an eight-speed automatic. The car will generate 335 combined horses and 330 combined lb-ft of torque while consuming an estimated 6.4 L/100 km. Not bad.
But who's going to buy the hybrid model? BMW's current gas-electric offerings, the ActiveHybrid 7 and ActiveHybrid X6 (the latter is discontinued, by the way), haven't been selling at all. And if a 3 Series diesel is to make a comeback in the US and Canada, it should be equipped with a 4-cylinder, of which BMW sells plenty in Europe.
So long, 335d. We will remember you always.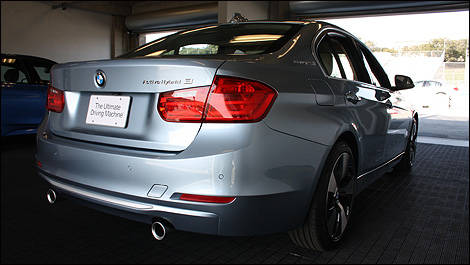 2012 BMW ActiveHybrid 3 (Photo: Michel Deslauriers/Auto123.com)