Ford announced last week that it will send $895 to purchasers of the
2013 C-MAX
as well as $595 to lessees to compensate for erroneous fuel-economy ratings. The refund concerns hybrid models but does not apply to plug-in vehicles.
Average fuel-economy ratings have been raised, to 4.5L/100 km, furthermore, Ford has promised to revise the method used to obtain fuel-economy ratings. A series of minor chassis adjustments will also be performed on 2014 models, including the addition of front-wheel and hatch deflectors as well as improved sealing for the front hood.
Ford has yet to release the latest fuel-economy ratings for the new C-MAX, as testing is still underway.

Source: LaPresse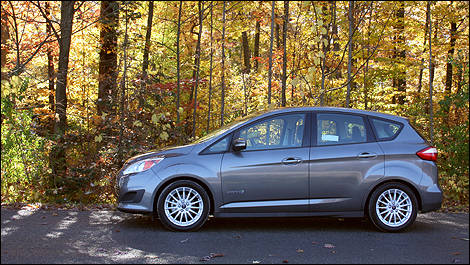 Photo: Michel Deslauriers