Not everyone can be pleased, and that's a fact. Frankly, when carmakers (in this case) try too hard, they usually miss the mark -- at least in my book. Sometimes, when they don't put in the necessary efforts, they also fail. Tough job they've got or is it that the crowd is tough?
Anyhoo, here's my list of hits & misses from this year's 2013 IAA:
Hit –
Hyundai i10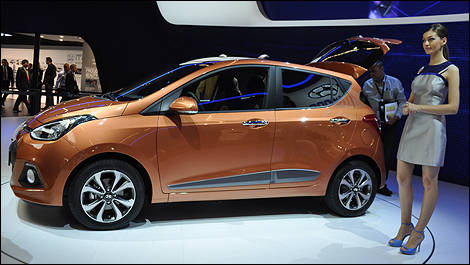 Photo: Mathieu St-Pierre
I love me a good, stylish, small (let's call it micro) car like the Nissan Micra I recently drove. The Koreans have long excelled in this segment, and they continue to push the envelope as far as design and content are concerned. The new i10, which would slot beneath the Accent on our market, hits all the right notes both inside and out.