Leave it to Bentley to steal the show at the 2014 Paris Auto Show (that is until the next high-end luxury brand brings out a W12-powered land yacht).
Officially the fastest ultra-luxury performance vehicle, the Bentley Mulsanne Speed has 530 horsepower and 811 lb-ft of torque. Yes, let that last number sink in for a moment. Of course, the sheer size and weight of the Mulsanne Speed demand such power to elicit performance-driven figures.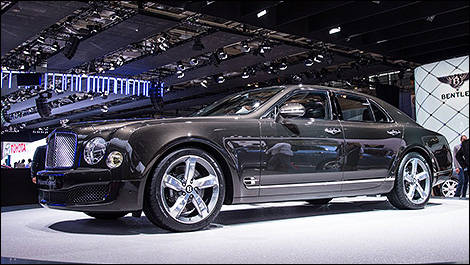 Photo: Bentley
Where does all that power come from? None other than Bentley's 6.75L twin-turbo V8. Said unit will rocket the luxurious Mulsanne Speed from 0-100km/hr in 4.9 seconds.
With the unveiling of the Mulsanne Speed variant, the revamped 2015 Bentley Mulsanne was also enhanced. New engine software ensures the same V8 twin-turbo unit is now 13% more efficient. The gearbox calibration was also enhanced to promote smoother, more relaxed gear changes when driving the Mulsanne.
There are also new paint, hide and veneer options available across the 2015 Mulsanne family lineup.
Source: Bentley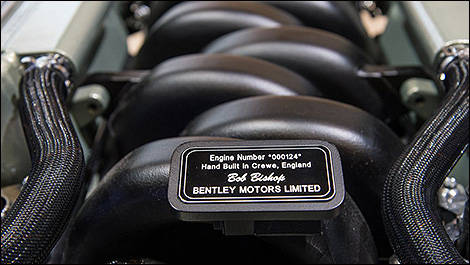 Photo: Bentley