Today we finally got to meet the new 8th-generation 2020 Volkswagen Golf, as VW rolled out the new edition of its iconic small car in a special event at company HQ in Wolfsburg, Germany.
2019 marks the 45th anniversary of the Golf's birth in 1974. Since then the model has attracted 35 million buyers around the world, making it the brand's top-selling model in history.
We could write the equivalent of a novel about the new Golf mk8, so much did Volkswagen have to say about it today. This is hardly surprising given that it is the most important model in its lineup, and that it is the model that defines the brand, still to this day.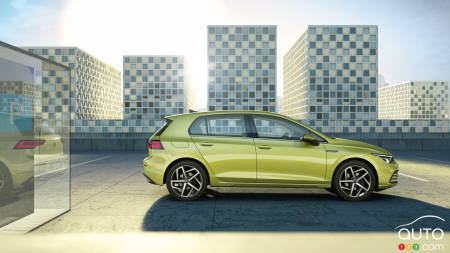 To start with, the VW presentation made clear that this is the most modern Golf ever produced, by some distance, which is also hardly a surprise. The 2020 Golf is more digital, more connected and more user-friendly than ever.
Electrification
The product offering even included electrified variants, and the best news is these versions will be launched simultaneously with the regular Golfs. Even the GTI is getting an electrified version.
In all, the offering will include five different hybrid models. Now, keep in mind that the launch today focused on the model for all markets, and that not all variants will necessarily be offered in all markets. We'll have more information on the versions coming to Canada in the coming weeks
Volkswagen will also be introducing the other editions of the Golf mk8 in the coming months, notably the R and GTI versions.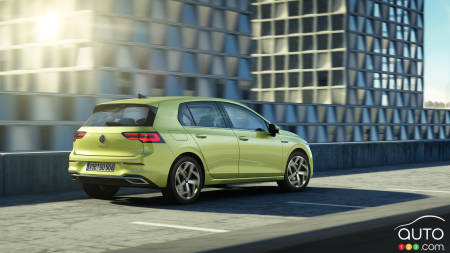 Esthetically, the photos provided by the manufacturer show a model with a design that departs very little from the versions that came before it. Similarly to Porsche and its 911, Volkswagen is a prisoner of sorts of a design that is universally loved and appreciated. It would have been inconceivable to drastically change the look of the Golf. Bu VW's particular genius here is to have somehow still come up with a car that looks modern.
We also fully expect to discover, when the occasion presents itself to drive the new Golf, a car that's as pleasant as ever to drive, and perhaps even more nimble and agile. Mechanically, the powertrains should feature engines that are both more efficient and powerful than before.
Stay tuned as we get and absorb more details about the new 2020 Volkswagen Golf mk8.