Volkswagen is preparing to officially launch its ID division, which will produce only electric vehicles. We already know that one of the models in the works is a Beetle-like car, which we've seen in concept form as the ID Crozz, while another, the ID Buzz, is inspired by the VW microbus of old.
Neither of these looks to be the first out of the gate, however. That honour will go to a hatchback model that adopts the same general form as the Golf. VW is set to unveil a concept version in the near-future.
Volkswagen is now promising that some of these ID models will be produced in R performance versions. The Golf-like ID as well as the ID Crozz would be logical candidates for the R treatment.
The head of VW's R division, Jost Capito, told Autocar magazine that if the automaker were to go forward with an electric R variant, "then it will be a proper R, or else it wouldn't make sense."
The executive also suggested that the company already has a good idea of the timeline for such a version, based on the pace of progress toward bringing to market a first ID model (which should be in 2020). VW is not committing to any date, mind you.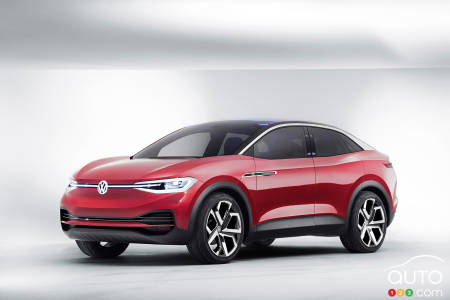 The biggest challenge facing Volkswagen will be to balance the different needs regarding battery life and size, the habitability of the new model's cabin, and of course the level of performance that can be delivered.
"You need the space for motors and batteries, and the battery technology. It's more complex in the past than with performance engines."

- Jost Capito, R division head
The key – and this is the case for most manufacturers - is likely to be how fast solid state batteries can be developed. These can be lighter and more compact, provide more energy thanks to their greater density, and be recharged more rapidly. Most observers and industry watchers expect that they will eventually replace lithium-ion batteries altogether.
Volkswagen has in fact already announced that it plans to start a pilot project using these batteries by 2024.
These kinds of timelines do mean that patience is in order when it comes to any R-badged electric VWs….