I was chatting with Miranda recently about some of our memorable drives and how those memories related mostly to the cars we were driving. In the course of the conversation, I came up with my three favourite 2013 model year cars I had the chance to drive.
The list is a little odd, to say the least, but it all makes sense -- at least to me. If you've read any of Auto123.com's material, mine in particular, you'll have probably noted that the
Ford Mustang Boss 302
and
Chevrolet Camaro ZL1
have left indelible marks on my psyche.
These two cars embody everything that the car business represents in my books. They are magnificently efficient and rapid ways to cover ground in a whirlwind of sights and sounds. As I write these lines, I'm developing goose bumps thinking about the two cars -- or is that because I'm listening to Portishead?
It is then fairly easy to understand why these cars are on my list; they're fast, sexy, and freakin' fast! Wait, did I say that already? But the third car?
The last member on this list is the
2013 Volvo XC70 T6 AWD
. How's that for a contrast?
If the 'Stang and 'Maro are young and "hip" cars; the Volvo is the exact opposite. It's a station wagon (which I absolutely love), and, well, it's a Volvo… Tack on the fact that my tester was brown and the image is complete.
You see, here's a car that with 300 hp and 325 lb-ft of torque can really move and can also cover ground at quite the clip.
This is how we got on the subject as I took the XC70 to New York City in the spring for the Auto Show. A part of the road to get there from my hood crosses the Adirondack Mountains and I could not think of a better road trip car with space, luxury, comfort, lots and lots of comfort, and power other than the XC70.
Truth be told, I'd probably take the Volvo XC70 over the other two if I could only pick one… Nah, I wouldn't… Or would I?
Tastes are a matter that cannot really be discussed and many are often baffled by my often ridiculous or off-the-wall discriminations, but I'm of the opinion that variety is the spice of life.
Tastes come in all shapes and sizes. Clearly, this applies to me. Now, if Porsche built a pickup, my list would have to grow to four units…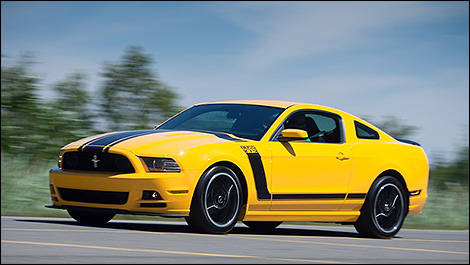 Photo: Sébastien D'Amour