On Saturday, Bonhams will auction off more than 50 breathtaking cars, including three Aston Martin models with quite a storied past.
The first one is a 1994 Virage Limited Edition Coupe that boxing champion Lennox Lewis purchased new and owned until 2005. It has only 33,000 miles and should fetch $24,000 to $32,000 US.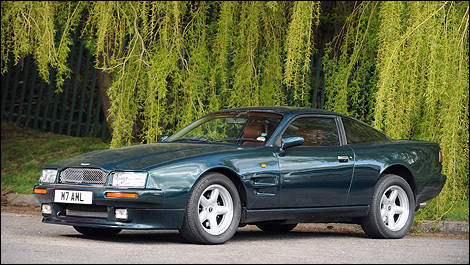 1994 Aston Martin Virage Limited Edition Coupe (Photo: Bonhams)
The second rare Aston Martin is a 1987 Vantage Saloon converted into a James Bond replica. Modifications include unleaded gasoline compatibility, a 5-speed manual gearbox, fitting 16" wheels, plus an Alpine CD stereo system. The entire work was completed in 2004 at a cost of £135,000. It could sell for $160,000 to $190,000 US.
The third but not the least is a DB4GT Zagato Sanction II Coupe with 4,748 miles that once belonged to Genesis and Phil Collins manager Tony Smith. The 17-year owner could get anywhere between $1.9M and $2.4M for it.
Source:
Bonhams