Serious tuning companies tend to specialize on one brand, because engineering performance systems is not cheap. Consider Alpina with BMW,
BRABUS
with Mercedes-Benz, Mugen with Honda, and RUF with Porsche, to name a few.
One of the more interesting and storied tuning company and automaker alliances is Abarth and Fiat. Abarth was absorbed into Fiat Group in 1971, and now Abarth denotes the fastest Fiat versions, such as the recently released
2012 Fiat 500 Abarth
.
But let's back up to see how it all started, and re-visit some of the high points of the Abarth/Fiat experience…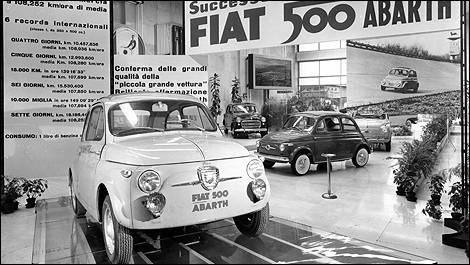 Photo: Fiat
In the 1930s, Karl Abarth of Vienna, Austria, starts racing his own hand-built motorcycles. He retired from racing in 1939, after a near fatal crash in Yugoslavia, but not before winning the European championship five times.
He remains in Yugoslavia for his recovery (nearly a year), and for the duration of WWII. During the War, he runs a workshop and takes on various engineering projects.
He returns to Italy after the War, working with Porsche's design department and later, with sports car manufacturer, Cisitalia.
In March of 1949, he founded "Abarth & C" with Armando Scagliarini. The company builds aftermarket products for production cars, but becomes immediately famous and most successful for its line of performance exhaust systems, which are tuned for specific vehicles. They cost almost double the price of competitive systems, but become the "gotta have" system for serious driving enthusiasts and racers.
Abarth-equipped Fiats immediately begin winning races, including Abarth's first racecar, the 204 A Roadster, derived from a Fiat 1100. In 1957, an evolution of this Roadster, called 207 A, became the company's first serial production racer. Today, they sell at auctions anywhere from $200,000 to $375,000.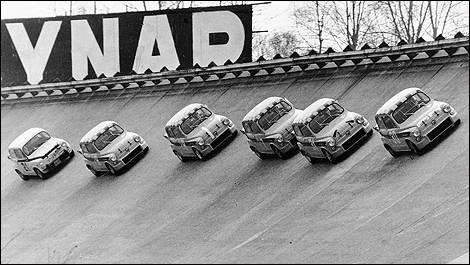 Photo: Fiat