Those of a certain age will remember that back in 1985, when Acura was taking its first steps as a brand, its first flagship model was the Legend sedan. The model was pulled after a decade on the market.
Return of the Legend?
But now, after the Ranger, the Supra, the Blazer and soon the Bronco, the Legend nameplate might be returning.
Predictions are a fool's game, as they say, but it's significant that the premium automaker registered the name with the European patent office. Why? Because Acura is not present as a brand in Europe; its products are sold on the Old Continent under the Honda name. Meanwhile, the current flagship of the brand, the RLX sedan, is sold in Japan under the Legend name. Might the automaker be preparing to produce a Honda Legend for the European market, and an Acura Legend in North America?
The RLX has struggled to attract buyers on this side of the Atlantic, in fact Acura sells a mere handful of them annually here. In the U.S. in 2018, the company moved only 2,000 units of the model, which is ripe for an overhaul. That overhaul might well extend to the name.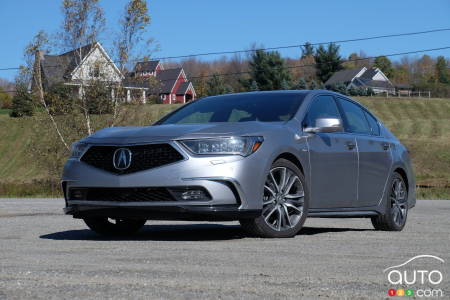 Rumours out of Japan have it that Acura is going to unveil a near-production-ready prototype at the next Concours d'élégance in Pebble Beach, which is an evolution of the Precision concept we first saw in 2016.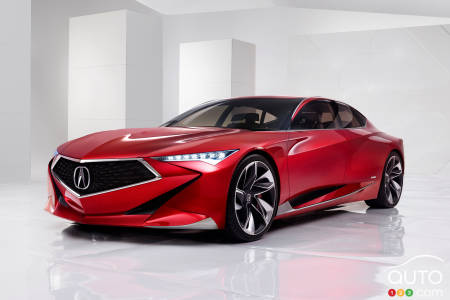 Yet another possibility is that we might be getting a successor to the failed ZDX, model offered briefly at the turn of the current decade.
Any of these future models could potentially carry the Legend name, so place you bets.
It's worth remembering, of course, that manufacturers regularly file to protect names so they don't get snapped up by competitors. Acura itself registered the Integra name in 2016, and we have yet to see that badge be reborn on any new model.
More light will be shed on this (or not) this coming August when the Pebble Beach Concours d'élégance gets underway.