The all-new 2015 Chevrolet Corvette Z06 boasts the most powerful production engine in the company's history, namely a 6.2L supercharged LT4 V8 that produces 650 horsepower -- eclipsing the Porsche 911 Turbo S by 90 horsepower -- and 650 lb-ft of torque -- about 28% more than the V12-powered Ferrari F12 Berlinetta.
These numbers are also up 29% and 40%, respectively, from the previous Corvette Z06 engine.
The 2015 Chevrolet Corvette Z06 will go on sale in the fourth quarter of this year.
Source : media.chevrolet.com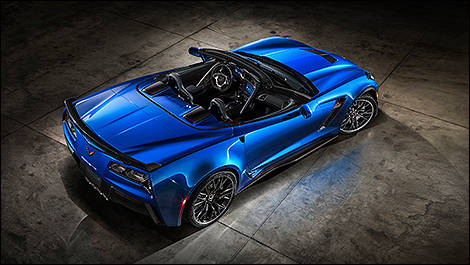 Photo: Chevrolet