Both Canadians Alex Guenette and Maryeve Dufault will be on hand starting this Friday to take part in the annual ARCA Racing testing session at the Daytona Superspeedway in preparation for the season opener in February.
For Guenette, it will be a first outing on the super-oval and the NASCAR Canadian Tire Rookie of the year is scheduled to take part in at least three races under the supervision of Mario Gosselin.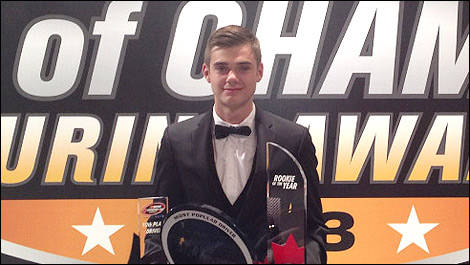 Alex Guenette at the annual NASCAR Night of Champion Touring Awards. (Photo: Alex Guenette)
The 17-year-old just came back from the annual NASCAR Night of Champion Touring Awards where he was also selected as the most popular driver in the NCTS championship.
As for Maryeve Dufault, she is back in action after more than a year hiatus in the ARCA Series where she will be joigning Strange Racing with which she will compete in every event of the upcoming 2014 season.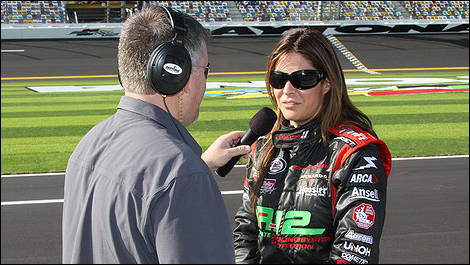 Maryeve Dufault. (Photo: ARCA)