Mazda is on a roll with its innovative SKYACTIV technology and hot new products like the award-winning Mazda3, whose striking design language speaks directly to a large number of car buyers.
Now, it appears the Japanese automaker wants to make an even stronger statement in the small SUV/CUV market by launching a CX-3, which would become the CX-5's little brother, likely next year or in 2016.
Martin Benders, managing director at Mazda Australia, told
The Motor Report
that compact SUVs are a compelling segment for the company.
"There's opportunity there, absolutely. We've made it clear that it's an area we'd like to be represented in," he said while announcing that a new entry-level crossover is "not that far away."
Expect an eventual Mazda CX-3 to be based on the upcoming Mazda2's platform and be an absolute thrill to drive.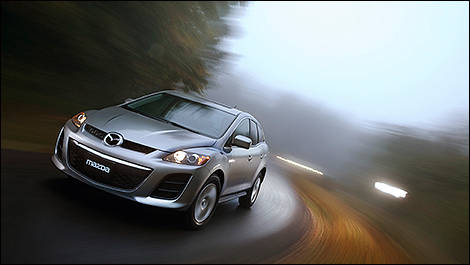 2012 Mazda CX-7 (Photo: Mazda)
Will the CX-7 make a comeback?
In addition, Benders told
Car Advice
that Mazda may actually launch a next-generation CX-7 to bridge the gap between the CX-5 et CX-9. However, he remained evasive about the vehicle's size.
Could a new CX-7 offer three-row seating like the Mitsubishi Outlander and Kia Sorento?
"That would be interesting," Benders reportedly said with a grin.
Source : caradvice.com.au