The 2013 Geneva Motor Show will feature the launch of the new
Audi A3 e-tron
, a five-door plug-in hybrid that combines a 150-horsepower, 1.4L TFSI engine with a 75 kW electric motor to generate a combined 204 horsepower.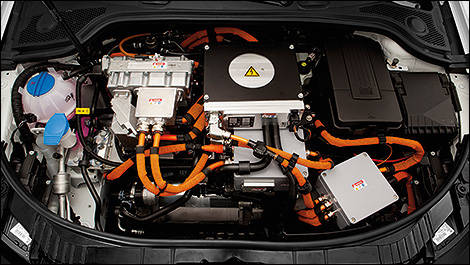 Photo: Audi
The A3 e-tron reaches 100 km/h in 7.6 seconds and achieves a top speed of 222 km/h. It can run with just the combustion engine, just the electric drive, or in hybrid mode. Fuel consumption is projected at 1.5L/100km.
More details to come on March 5th.