Audi has announced it will start taking orders this September from U.S. customers for its brand-new Audi e-tron, the first all-electric car from the German automaker.
First presented in concept form in Geneva this past March, the new model will make its official world debut in San Francisco on September 17, and as of that same date Audi will start taking orders on the small 100%-electric SUV from American buyers.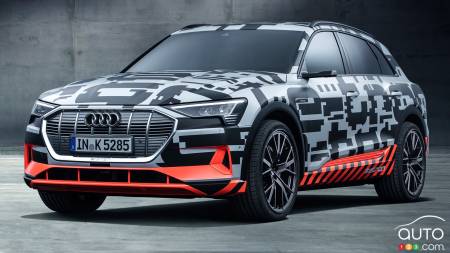 The Audi e-tron is a sporty premium coupe-style SUV that can fit five adults and all of their luggage, at a par with conventional Audi SUVs of the same class. Designed to be chargeable at fast-charging stations in as little as 30 minutes, the e-tron features a high-voltage drive system that integrates in full the driving dynamics of the automaker's combustion-engine models. Range will depend on which battery pack is chosen by buyers, although 500 km is being bandied about as a minimum targeted range; Audi plans to offer three different battery pack options.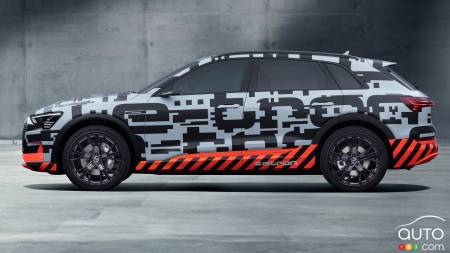 Audi is counting on a new reservation and support system to make consumers' transition to electric vehicles as easy and worry-free as possible. The company says, for example, that after customers place a reservation, they will be able to track it online and with their local dealer (Audi has a network of 300 dealer-partners in the U.S.). Audi will share more details on its system and offerings for U.S. customers at the San Francisco event.
"We're introducing a premium, customer-centric vehicle in a premium, customer-centric way. With our owners and our dealers, this process allows us to offer transparency from reservation and build all the way through delivery."

- Scott Keogh, president of Audi of America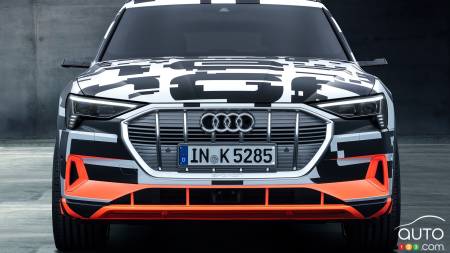 The e-tron is expected to be delivered to U.S. showrooms in the first part of 2019. The e-tron will be the first of three battery-electric vehicles that Audi plans to debut by 2020, with nearly 30 percent of its customers in the U.S. anticipated to go electric by 2025.

No word yet on plans for if and when the launch of the Audi e-tron might take place in Canada. It's hard to imagine, though, that it won't find its way into our market soon, generally friendly as we are to both electric and smaller cars. In any event, Audi Canada's website has a section devoted to the prototype.
We'll keep you posted, of course!