The newly unveiled Bentley Home collection is inspired by the renowned craftsmanship and exquisite materials that characterize the interiors of all Bentley automobiles.
The elegant and sophisticated Richmond line of seating includes sofas, long chairs, and armchairs. The Madeley & Kendal line consists of a large oval or round meeting table with leather chairs (the Bentley logo can be embroidered on the back, on request). The Sherbourne & Kingsbridge line includes tall and short leather-coated cabinets, while a Harlow coffee table and Canterbury bed complete the collection.
These furniture items are all meticulously handcrafted, and although prices have yet to be announced, prepare to have a long, hard talk with your resident finance minister.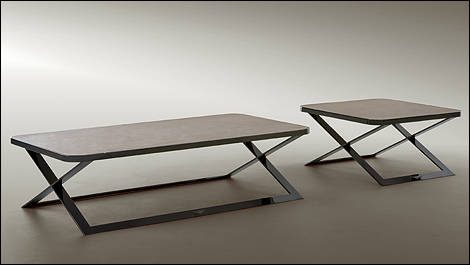 Photo: Bentley