Bentley this week gave some VRPs (Very Rich Persons) a taste of its new Continental GT 4.0L V8 with an early hill-climb at Goodwood House, West Sussex, England, in preparation for this summer's Goodwood Festival of Speed.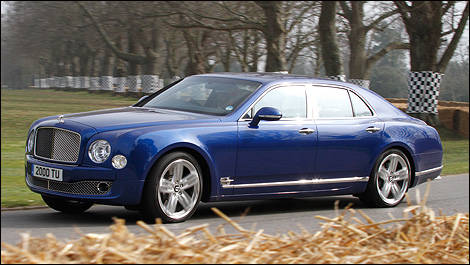 Photo: Bentley
"The team had an excellent day at Goodwood with the new Continental V8 and we're now looking forward to returning in the summer as one of the Festival's official partners and with our leading 'Bentley Boy' drivers behind the wheel," said Steven Egan, Bentley's marketing operations manager.
The team also gave the 6.0L W12 Continental Supersports Convertible ISR and the company's flagship 6.75L V8 Mulsanne an early season, high-speed workout.
This year's event is looking like a barn-burner with Chevy's Corvette and a fleet of Benzes already announced as participants.