According to the latest news from the world of celebrities, pop singer Beyoncé just purchased a brand new
Bugatti Veyron Grand Sport
worth $2 million dollars, for her husband Jay-Z, who is no doubt ecstatic right about now.
The internationally-acclaimed rapper will add the amazingly-exclusive and supremely-powerful Veyron Grand Sport to his impressive auto collection, which already includes a Maybach 62S, a Ferrari F430 Spyder and a Pagani Zonda.
Should the two lovebirds divorce one day, it's probably safe to assume that quite a few car enthusiasts will court the wealthy Beyoncé!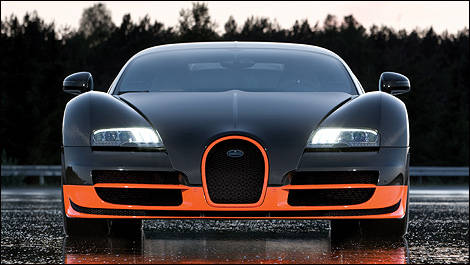 Photo: Bugatti