The 2014 Canadian International Auto Show in Toronto will feature a brand new exhibit titled ''AutoConnect Showcase'' to promote new autonomous driving technologies.
Nine different automakers will showcase the latest innovations and how they work including GPS, microwaves, radars, lasers, and camera-based systems. In doing so, they will give Toronto Auto Show visitors a preview of driverless technologies and automobiles expected to hit the market by 2020 or earlier.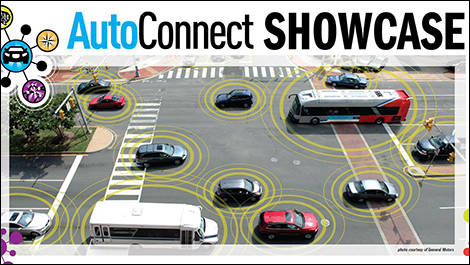 Photo: General Motors
A highlight of the AutoConnect Showcase is a full-scale Mercedes-Benz S-Class driving simulator allowing people to experience for themselves the car's full range of advanced driver-assistance technologies, including "hands-off" steering.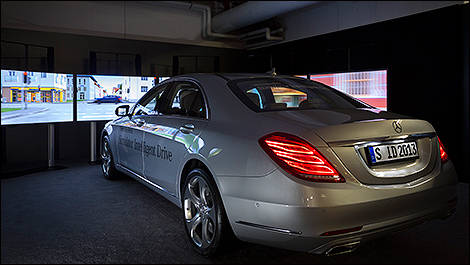 Photo: Mercedes-Benz
Meanwhile, Ford will be doing live parallel parking demonstrations with the Active Park Assist system available in its C-Max Energi.
Chrysler (UConnect), GM (OnStar with 4G LTE), Infiniti (Predictive Forward Collision Warning), Mazda (i-ACTIVSENSE), MINI (connectivity and driver-assistance features), Subaru (stereo camera-based suite of driver-assistance features), and Toyota (Integrated Safety Management Concept) are the other manufacturers that will present autonomous driving technologies at the 2014 Canadian International Auto Show in Toronto.
Photo: Mazda
Source : AJAC