Birdman announced via Twitter that he just purchased a Maybach Exelero for a cool $8 million. The fourth wealthiest rapper according to Forbes is making quite a statement!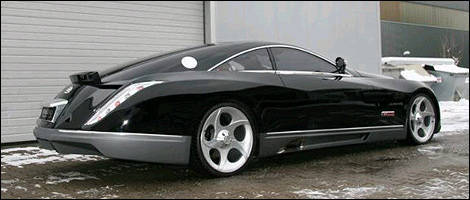 Photo: Birdman
The two-seat concept, unveiled in Germany back in 2005, boasts a 700-horsepower, twin-turbo V12 engine derived from a Maybach 57S. It can sprint from 0 to 100 km/h in 4.4 seconds and push its titanic mass of 2.66 tonnes all the way to 351 km/h.
Standing 5,834-mm long, 2,120-mm wide and 1,376-mm high, the Exelero rides on huge 23-inch wheels shod with 315/25 ZR23 tires.
As the ultimate expression of Maybach's customization program, the car was designed to celebrate 100 years of collaboration between the English automaker and tire manufacturer Fulda. In 1938, the pair created the Maybach SW38, a 140-horsepower automobile capable of reaching a then-incredible top speed of 200 km/h.
Source : 
Twitter