As if a 400-horspeower, twin-turbo engine wasn't enough sauce in the standard BMW X6 xDrive50i, the German brand has shown the world even more of its evil side with the new
X5 M and X6 M
.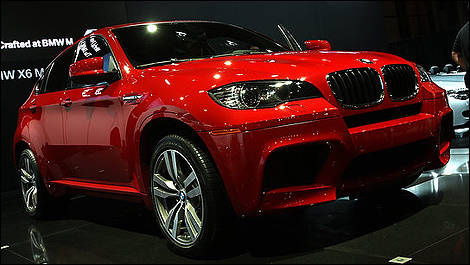 2010 BMW X6 M
Competing with the high-performance SUV big-boys from Porsche and Mercedes, the X6 M boasts an elegant and coupe-like body shell, larger wheels, ducting and various styling distinctions to set it apart from the standard model. These include lowered suspensions, revised fascias and signature quad-pipe exhaust.
Ok gear-heads, here's the scoop. BMW's team has taken the 4.4-litre twin-turbo V8 from the X6 and made numerous modifications to the turbochargers, exhaust system and other components to jack power output up to 555 horses and an even 500 lb.-ft of torque. Notably, the turbochargers are placed directly beside one another between and behind the cylinder banks in close proximity to the combustion chambers.
Drivers can expect 0-100 km/h to come up well in advance of the 5-second mark, thanks in part to standard all-wheel drive. BMW says that the X5 M and X6 M are the first all-wheel-drive models built by the M division, and that both will feature xDrive with Dynamic Performance Control for outstanding driving dynamics and supreme driving stability.
Expect pricing details closer to market launch.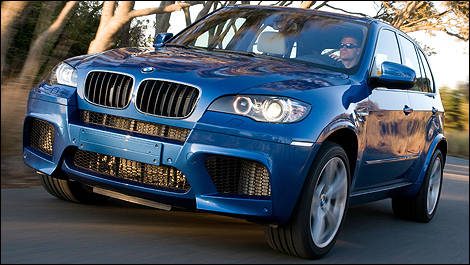 2010 BMW X5 M
photo:
Philippe Champoux, BMW
2010 BMW X5 M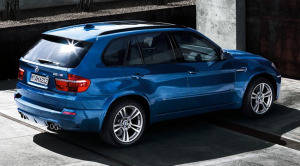 2010 BMW X6 M