The all-new 2014 Mercedes-Benz S-Class is still hot from the oven, but that didn't stop BRABUS to increase output from its S
63 AMG
model to 650 horsepower (BRABUS B63) or even 730 horsepower (BRABUS B63S), with maximum speed being electronically limited at 325 km/h.
Meanwhile, the S 500 gained 65 horsepower for a total of 520 (BRABUS B50). It can sprint from 0-100 km/h in 4.2 seconds and reach a top speed of 250, 275 or 300 km/h, depending on the selected kit.
The Mercedes-Benz S-Class by BRABUS will appear at the 2013 Frankfurt Auto Show from September 10-22.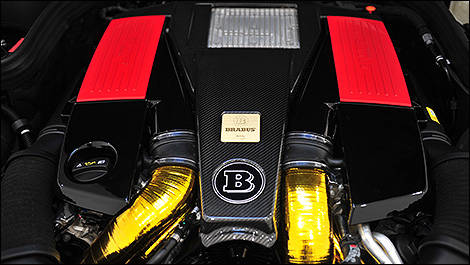 Photo: Brabus