The 65th edition of the Frankfurt Auto Show turned out to be quite the event. This was my first time visiting this massive 12-building (including Audi's homemade one) venue, and I was not let down.
The scale and importance of this event is demonstrated by the worth and importance of the cars and products unveiled during the two press days.
So, here's my top 10 list of the best unveilings that took place at the 2013 IAA:
Audi Sport Quattro Concept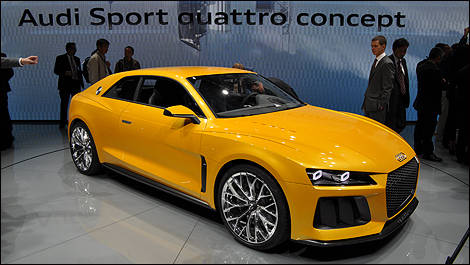 Photo: Mathieu St-Pierre
Audi stole what little thunder Acura built with its NSX. For the last year, more enthusiasts have been waiting on the return of the legendary Quattro's modern replacement than any other car.
Sure, the LaFerrari was anticipated, but the Quattro is a whole other kettle of fish for real car and driving enthusiasts. Its rawness, power, grip, and legendary pedigree make it irresistible.