GM's re-imagined Test Track Presented by Chevrolet will open in Epcot on December 6th. This new attraction will allow Walt Disney World Resort guests to design their very own Chevrolet and test it out -- virtually, of course.
''Designing a successful vehicle requires some careful thought about how to balance capability, efficiency, responsiveness and power – some of the key elements that Chevrolet designers must consider with every new vehicle they imagine,'' said Jeff Mylenek, GM Design manager, Global Exhibit and Merchandising Design.
Participants will have a choice of three vehicle types: car, truck or crossover. They will receive some helpful tips from Chevrolet designers throughout the process.
Next, they will have the opportunity to test drive their vehicle design on track surfaces that simulate the actual validation process that Chevrolet engineers use to ensure every new vehicle meets the highest performance standards. Each design will be evaluated and scored based on a number of criteria.
It doesn't stop there: Fans will be invited to produce and share a TV commercial starring their custom vehicle and pose for action shots in front of their design.
Just imagine the future of the automobile if the next generation of designers comes from Disney World!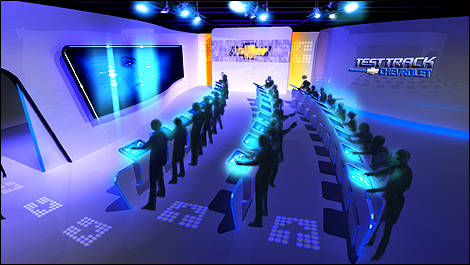 Photo: Chevrolet