From a successful kart racer to a winning Formula 3 driver to three-time Formula 1 World Champion, sheer courage, unshakable determination, and fabulous raw talent highlighted the late Ayrton Senna's career.
This year, we commemorate the 20th anniversary of his tragic death.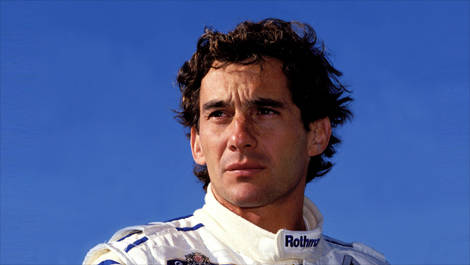 Ayrton Senna (Photo: WRI2)
Auto123.com
will publish this year a series of exclusive articles about the life and the career of Ayrton Senna. All these articles will be posted on this page.
Ayrton Senna was born March 21, 1960 in Sao Paolo, Brazil. He tried a father-made go-kart when he was just four years old. The sensation of speed and control over the elements really caught his attention.
The young Brazilian from Sao Paulo was not only highly gifted; he was also a very hard worker. He did not hesitate for a second to migrate to Great Britain in order to pursue his dream.
From 1984 to 1994, Senna raced Formula 1 for teams Toleman, Lotus, McLaren, and Williams.
He tragically lost his life during the 1994 Grand Prix of San Marino when his Williams-Renault suddenly left the road in a fast corner and hit the concrete wall at high speed. He died from massive head injuries, throwing his native Brazil into profound sadness.
Remembering Ayrton Senna, 20 years after his death
Karting
Ayrton Senna competitively raced kart from 1977 to 1982. Was runner-up in 1978 and 1980 World Karting Championships.
A fantastic debut as world-class kart racer
Ayrton Senna's helmet painter Sid Mosca dies (+video)

Formula Ford 1600
Won the RAC and Townsend-Thoresen Formula Ford 1600 in Great Britain in 1981, driving a Van Diemen.
Formula Ford 2000
Won the 1982 British and European Formula Ford 2000 championships.

Formula 3
Captured the British Formula 3 Championship with West Surrey Racing in 1983.
Formula 1 Toleman
Made his Formula 1 debut with Toleman in 1984.
Ayrton Senna: An outstanding data processor
Formula 1 Lotus
Raced for Lotus-Renault in 1985 and 1986, and Lotus-Honda in 1987.
A qualifying lap around Brands Hatch in Ayrton Senna's Lotus (+video)
Interview with Ayrton Senna's former engineer, Steve Hallam
Formula 1 McLaren
Raced for McLaren-Honda from 1988 to 1993. Won three World Championships.
Penske engineer recalls the day Ayrton Senna drove an Indy Car
Formula 1 Williams
Raced for Williams-Renault in the first three Grands Prix of 1994.
Remembering Ayrton Senna