Charlie Mallon of Downington, Pa., is hot for Chevy. Over the last 40 years, Mallon has collected more than 2,100 Chevy-branded items including signs, racing flags, books, pop can, hats, belts, shirts, playing card, drinking glasses, a big pile of miniature cars — oh, and a biplane. And a tractor trailer.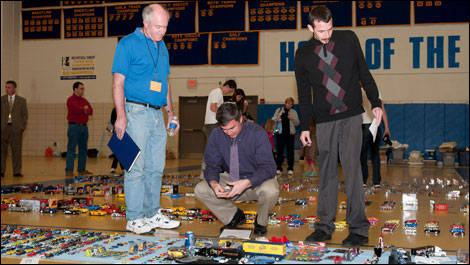 (Photo: General Motors)
Mallon is hoping to qualify in what would be a custom-created category: Largest Collection of Chevrolet Memorabilia. Most of his collection centres on the Corvette, which the 54-year-old auto dealership consultant has loved since childhood.
This week, he laid out his entire collection at the local high school gymnasium, including thousands of miniature Corvettes. And yes, he does own a life-size one, a 2005 coupe.
In order to qualify for a record, Mallon made sure he had several witnesses and a CPA handy; he must now submit a formal application to the folks at Guinness.
He said he wanted to achieve the record in part to "validate my insanity to my wife." He'll know whether he's a new record holder in a few weeks.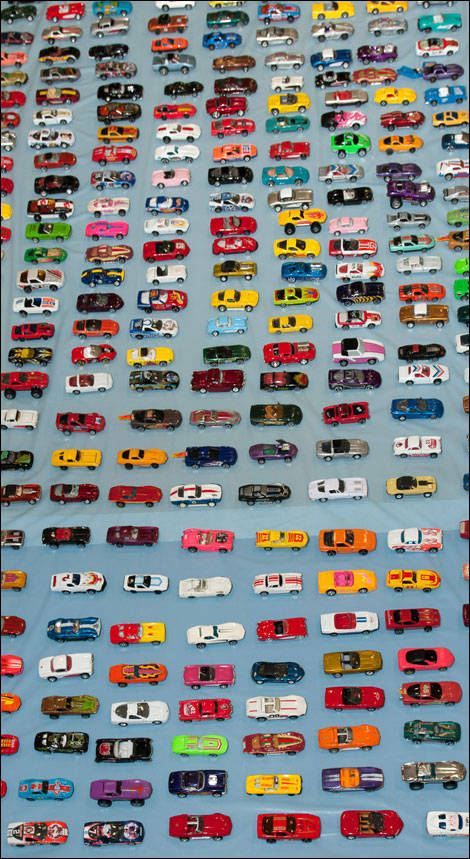 (Photo: General Motors)