The platform of
Alfa Romeo Giulietta
was utilized for the
2013 Dodge Dart
. At first blush, the differences between the vehicles seem considerable. The Dart is a much larger four-door sedan, while the Alfa Romeo is a smaller, slimmer, upscale hatchback, specifically designed for European markets.
For Dart duty, the platform was lengthened by 12 inches (30.5 cm) and widened by one inch at each side.
So the first questions we put to Dart's engineering program manager, Cyril Benitah, at the Dart's press launch here in Texas, was "Why so big? Why no hatch? Why not create a Dart closer to the original Alfa?"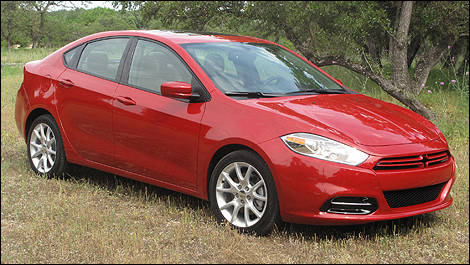 Dodge Dart (Photo: Mike Goetz)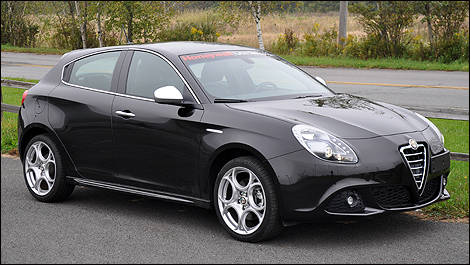 Alfa Romeo Giulietta (Photo: Mathieu St-Pierre)
"We considered all options, but at the end of the day we were out to do what was right for the market," said Benitah. "We studied the market, and customers said they wanted a car about this size. We were in the hatchback market with the Caliber… the heart of the market is really the sedan market."
He added that Chrysler hasn't totally ruled out a future hatchback, but it clearly identified the sedan as the choice for most North American compact car consumers, and the right format to get back into the compact game.
As far making a European hatch platform into a American sedan platform, Benitah said it was quite easily done, because of today's CAD (computer aided design) processes, and because the platform was designed from the onset to be extremely flexible. In fact, company chief, Sergio Marchionne, once referred to this "Compact Wide" platform as "the Swiss Army knife of Fiat and Chrysler."
The next "compact wide" vehicle to hit the scene will be the
Fiat Viaggio
, built in China for Asian markets.
It has also been reported that Chrysler intends to use the platform for its next-generation of small, all-wheel-drive Jeeps. Not a surprising development really, as the new Darts are already being built alongside the current Jeep Compass and Patriot models at the newly refurbished plant in Belvedere, Illinois.
Besides the platform, the Alfa and Dodge share the Fiat 1.4L MultiAir engine and optional double-clutch transmission (when it comes), front suspension, HVAC system, and electric power steering system.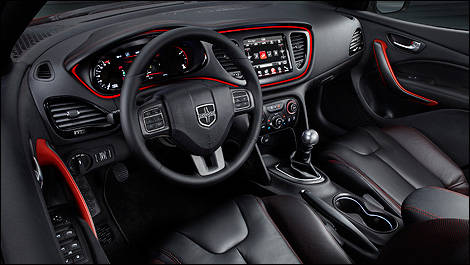 Dodge Dart (Photo: Dodge)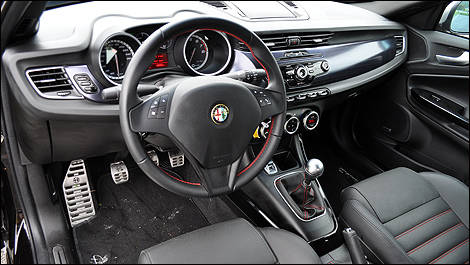 Alfa Romeo Giulietta (Photo: Mathieu St-Pierre)
Benitah wouldn't put a percentage figure on how much is shared between the North American and European vehicles. In many cases, parts are of the same design, but incorporate minor changes. "But we like to think we have a very high carryover from the Giulietta."
"We were in a hurry to get this car to market," added Benitah, noting it was in Dodge's interest to utilize as much of the Alfa as possible.
According to Benitah, "math modeling" enabled Chrysler to transfer a lot of engineering from Italy to Michigan over computer airways.
"Every part of the car is in 3D, in CAD systems… All sorts of [design and engineering] things about this car were done virtually…"