As reported by Chrysler
AUBURN HILLS, Mich.
- The Chrysler Brand is experiencing a rejuvenation, and product is at the heart of it, replacing its full lineup with either all-new or significantly improved vehicles in just the next few months. As a sign of that change, the recently introduced all-new Chrysler winged badge logo will rightfully adorn all this new metal as it rolls out to the public.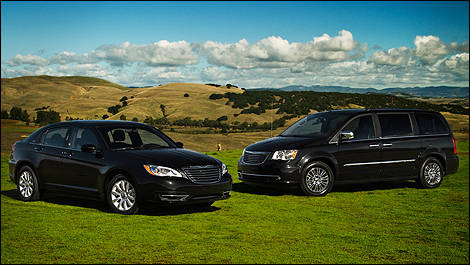 Photo: Chrysler
The Brand itself is further defining itself, as well.
"What Chrysler Brand will be, and what will make it unique, is that it will give people beautiful shapes, which would otherwise be out of reach. It will always deliver a bit more than the customer expects," said Olivier Francois, Chrysler Brand President & CEO. "At every turn, Chrysler Brand and its vehicles will deliver what people deserve, not just what they expect. It will take appointments – design, technology, and engines, to name a few – that were borne for a few and deliver them to the masses."
Vehicles like the all-new, next generation
2011 Chrysler 300
.
The iconic flagship, which has been the most awarded vehicle in automobile industry history, will debut its much anticipated, all-new model later this year.
Expect more of the head-turning styling, acclaimed driving dynamics and an even more befitting interior when this vehicle comes to market.
Then there's the Chrysler 200.
With so much change intended for the upcoming 2011 Chrysler 200 sedan, the Company was driven to bestow a new nameplate on the car, as it deserves its own space and identity in the mid-size sedan segment. The Chrysler 200 will provide drivers a beautifully inspired sedan that doesn't compromise safety or practicality, while offering an extraordinary level of standard content, all at a surprising value.
The 200 sedan is an exciting alternative for customers that want style and substance, all at a surprising value.
Finally, though far from least, is the Chrysler Town & Country.
First, Chrysler created a segment (luxury) in the hotly contested minivan arena, after having introduced the first minivans U.S. consumers had ever seen some 25 years ago.
Next, it refused to rest on its laurels, and upped the ante once again. All the senses will be aroused by the 2011 Chrysler Town & Country minivan.
The new 2011 Chrysler Town & Country minivan delivers great American design, innovative technology, unparalleled functionality and all the standard safety features a family aspires to have in a vehicle, at a surprising value.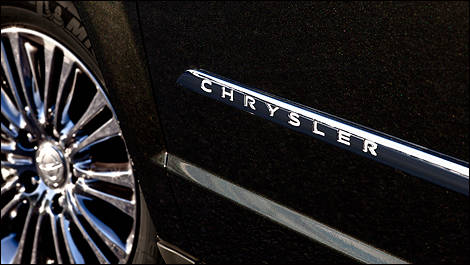 Photo: Chrysler