Left with more than 600 unsold Vipers in stock — a 434-day supply — Chrysler has a bold plan to boost the sales of its excessively pricey supercar: cut the sticker price by $15,000 and offer $15,000 coupons to recent Viper buyers to trade in their 2013 or 2014 model on another one or to buy an additional Viper.
Also, instead of limiting the Viper to select Dodge dealers, the automaker will sell it with the rest of the lineup, treating the 640-hp, V10-powered car as a halo vehicle.
Despite temporarily suspending production of the high-end GTS and TA models, Chrysler will start taking orders for 2015 Vipers this month. Dodge brand manager Tim Kuniskis also told
Automotive News
that a new GT trim featuring the most popular equipment sought by Viper customers will be introduced shortly.
Source : autonews.com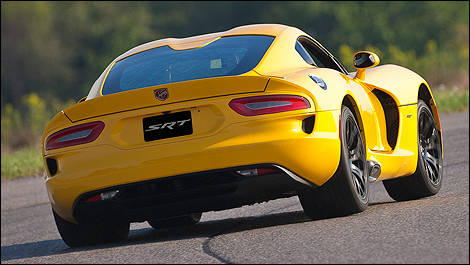 Photo: SRT