Together with Pebble Technology, Daimler launched a smart watch that acts as a "second screen" for your smartphone at the Consumer Electronics Show in Las Vegas.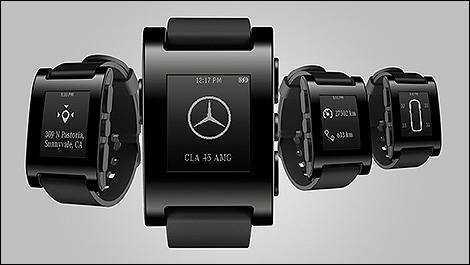 Photo: Daimler
When away from their Mercedes-Benz, drivers can review important vehicle information at a glance like fuel level, or receive weather forecasts and traffic updates. Moreover, air conditioning will start as soon as the watch is detected nearby.
Then, when hopping into their car, the companion Pebble smart watch app magically transforms, alerting drivers to real-time hazards (through V2V technology) like accidents, road construction, or stalled vehicles by vibrating the watch. Certain audio and communication functions can be controlled through programmable buttons on the watch, too.
After leaving the car, users can switch the navigation system to pedestrian mode and lock the doors from farther away than with the standard keyfob.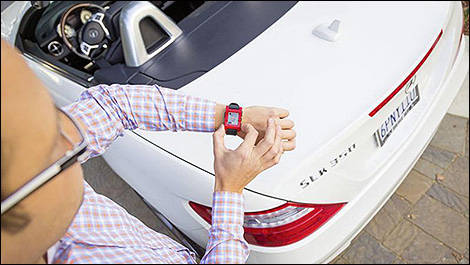 Photo: Daimler