The very first Datsun cars built in the 21st century will be delivered to Indian customers starting on March 19th, 2014 ― exactly 100 years after the launch of the original DAT car in Japan.
Over the past century, Datsun sold more than 20 million vehicles in 190 countries.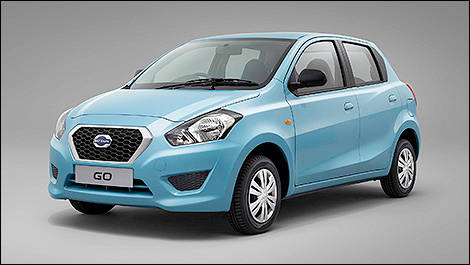 Photo: Datsun
The Datsun GO will land at more than 120 Datsun dealers across India, with pricing to be announced on March 19th.
New Datsun models will be introduced in Indonesia, Russia, and South Africa later this year. No word yet on North American availability.