Markham, Ontario
— The first-ever de Macross GT1 looks like a million bucks. Which is fortuitous, because its sticker price will be at least one million. Probably more.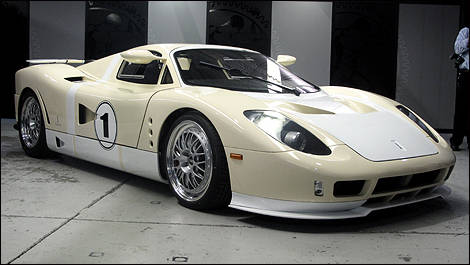 Photo: Mike Goetz/Auto123.com
But what would you expect to pay for an automotive art object rendered in carbon fibre and aluminum that can also cruise over 200 mph?
But why is it here, on this particular factory floor in Markham, Ontario? Whose idea was it? Who styled it? Who engineered it? Who bank rolled it? Who thinks the world needs another super-limited production supercar? All good questions, and for the answers we need to re-wind our tour to the beginning.

Korean Connection
The de Macross Motors Corporation (DMMC) was founded by Jahong Hur, a successful Korean businessman with family ties to GS Group, one of Korea's largest conglomerates.
The company's director, Yongbin Choi, told us that Hur intends to build several de Macross models, in addition to the just-introduced flagship (GT1).

Multimatic Muscle
DMMC enlisted the services of Multimatic, a Canadian company based in Markham, Ont. Multimatic engineers and builds auto parts; its list of OEM clients includes practically everybody. It also has an engineering group, which specializes in prototyping, "art to part" design, simulation, and R&D activities for production intended products and international racing teams.
Its executive director of business development, Hao Wang, noted three Formula 1 teams currently use Multimatic's active suspension damping systems, and the group's latest high-profile project, is engineering and making the entire rolling chassis for the
Aston Martin One-77
— a $2 million super car. We had a quick tour of where the Aston tubs are built up and it looks more like a fabric enterprise than a typical body shop, as technicians cut and layer the raw sheets of carbon fibre.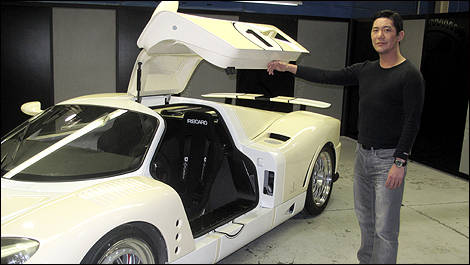 Photo: Mike Goetz/Auto123.com