The
Tesla Model S
turns heads, no matter where it gets presented, and the Detroit show this year is no exception in this regard.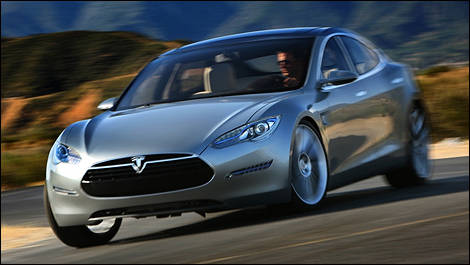 Photo: Tesla Motors
CEO Elon Musk took the opportunity to further talk about the brand's 100% electric luxury sedan and its unique styling. According to Tesla, the car can reach 100 km/h in just over 6 seconds and promises a range of 300 miles or 480 kilometres.
The Model S can accommodate up to seven passengers, including five adults, and its cockpit is highlighted by a
navigation system
with a 17-inch touch-screen. The system also features Internet connectivity by the 3G network.
The entry price for the Tesla Model S is $49,900 US, which includes a $7,500 government rebate.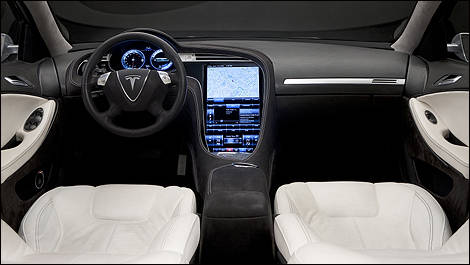 Photo: Tesla Motors