The iconic 911 family keeps expanding. At the 2014 North American International Auto Show (NAIAS) in Detroit, the journalists on hand during Media Day witnessed the launch of the new 2014 Porsche 911 Targa 4 and 911 Targa 4S.
These two models are the first to combine the classic design of the original 911 Targa of 1965 with innovative roof technology. They feature the distinctive Targa roof bar, a movable front roof section, and a wraparound rear window. But unlike the classic 911 Targa, the roof segment can be opened and closed at the push of a button. The fully automatic system stows the Targa top behind the rear seats.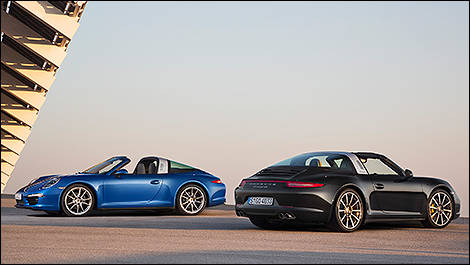 Photo: Porsche
Motivated by a 3.4L flat-six engine rated at 350 and 400 horsepower, respectively, the 2014 Porsche 911 Targa 4 and 911 Targa 4S reach a top speed of 280+ km/h. Of course, both come standard with all-wheel drive.
Canadian pricing has yet to be announced. In the U.S., the 2014 Porsche 911 Targa 4 will start at $101,600, while the faster S model will retail from $116,200.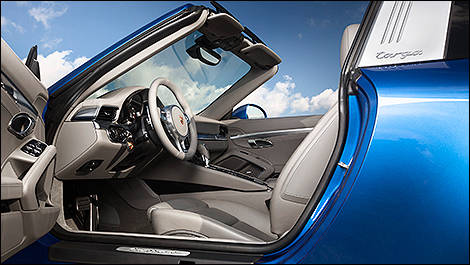 Photo: Porsche