On January 13th, Porsche will celebrate two world premieres at the North American International Auto Show in Detroit, including the Porsche 911 Targa and Cayenne Platinum Edition.
The introduction of the 911 Targa will be streamed live via
www.porsche.com/detroit
at 11:45 a.m. EST.
Combining the design of the original 1965 Porsche 911 Targa with innovative technical solutions that make it a true modern classic, the new model features the distinctive Targa bar, a movable centre roof section, and a wrap-around rear window.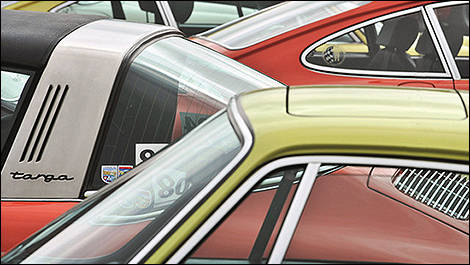 Photo: Porsche
Meanwhile, the Porsche Cayenne Platinum Edition offers both a 300-horsepower 3.6L gasoline V6 and a 240-horsepower 3.0L turbodiesel V6. Acceleration from 0-100 km/h takes around 7.5 seconds. Many of the Cayenne's most requested options come standard here. Sales have already begun at Porsche dealers.
Also on display in Detroit will be the
all-new Porsche Macan
compact SUV, which made its global debut in Los Angeles back in November.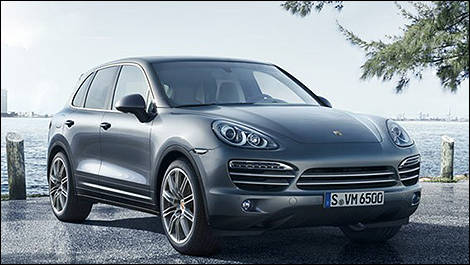 Photo: Porsche