German car constructor Audi managed to get its two R18 e-tron Quattro repaired in time for next weekend's 6 Hours of Spa, Round 2 of the World Endurance Championship.
The preparation phase for this event is particularly intensive for Audi. The accident damage sustained by the two R18s in the season opener at Silverstone resulted in a lot of work.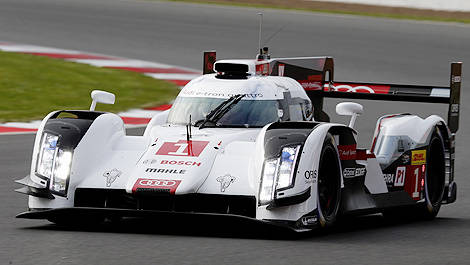 Audi R18 e-tron quattro. (Photo: Audi Motorsport)
The incidents caused considerable vehicle damage. The two monocoques of the hybrid sports cars were damaged.
In fact, the two Audi R18s that will be taken to Spa will be built around spare monocoques -- one that was at Silverstone and the other which travels with its test team.
It is understood that the two damaged race chassis have been returned to their Italian manufacturer for repair. One of them could make it to Spa to be on hand as a spare.
A third car

In other news, Audi will enter a third R18. It will be driven by Marco Bonanomi returning to the race car cockpit, Filipe Albuquerque, who will be making his WEC debut with Audi after switching from touring cars to sports cars last winter.
The No. 3 car will sport a different bodywork that can be recognized at first glance by the longer rear overhang. Its use in Belgium is very valuable for the Audi engineers, as the data generated by car No. 3 assists in validating the simulations which Audi previously performed. By the same token, the team can test how to handle the special body version and other technical modifications in racing conditions.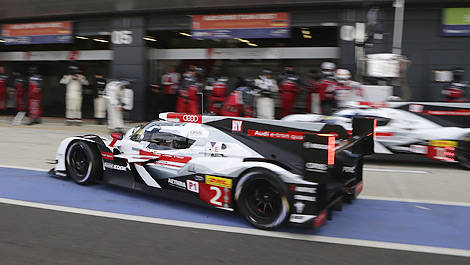 Audi R18 e-tron quattro at Silverstone. (Photo: Audi Motorsport)