Nissan has revealed that his new Le Mans car, the GT-R LM NISMO will be launched and make its public debut in Florida in December.
The announcement was made by Darren Cox, Global Head of Brand, Marketing & Sales, NISMO at Circuit of the Americas in Austin.
The car's first laps in public are likely to follow the next day.
All of the car's initial testing and development prior to the start of the 2015 FIA World Endurance Championship season will be conducted in America, with testing to begin behind closed doors at an undisclosed Nissan test facility.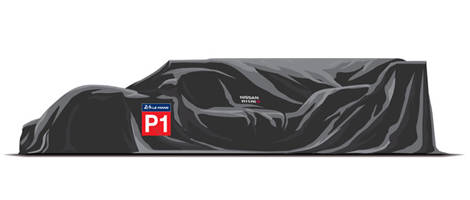 Nissan GT-R LM NISMO
Cox confirmed the existence of the team's Indianapolis base (Forsythe Racing's former workshops) and revealed there will be a further workshop in the U.K. at Nissan's technical center in Cranfield.
Additionally, Cox said each of the ten drivers (nine race and one test/reserve) would be announced separately.
A two-car program is still planned for the entire FIA World Endurance Championship, with a third car for the 24 Hours of Le Mans.