Round 15 of the 2014 Formula 1 World Championship brings us to Suzuka for the Japanese Grand Prix, held at the Suzuka Circuit, one of the most thrilling and challenging road courses in the world.
Here are seven things to know about the Grand Prix of Japan.
1

Suzuka features a crossover and is the only figure-of-eight circuit on the calendar, meaning that it features both clockwise and anti-clockwise elements. It was designed by Dutchman John Hugenholz in 1962 and hosted its first Grand Prix in 1987.
2

The Japanese Grand Prix has been run 24 times at Suzuka (1987-2006, and from 2009 onwards) and four times at Fuji (1976-77, 2007-08). The only other Japanese track to host a Grand Prix is the TI Aida circuit, which staged the Pacific Grand Prix in 1994 and 1995.
3

The inaugural Japanese Grand Prix in 1976 was held at Fuji and won by Mario Andretti in a Lotus 77. James Hunt, driving for McLaren, dramatically clinched the '76 drivers' title by finishing third, narrowly beating Niki Lauda in the title chase.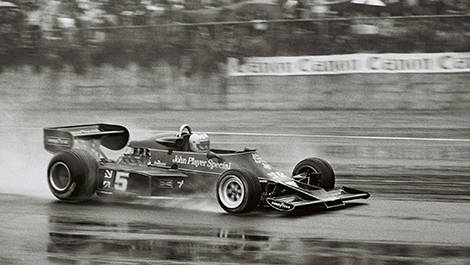 Mario Andretti, Lotus 77, 1976 Japanese Grand Prix (Photo: WRI2)
4

The furthest back on the grid any Japanese Grand Prix winner has started is 17th. That was Kimi Raikkonen in 2005 in a McLaren-Mercedes, when he thrillingly took the lead on the final lap.
5

Michael Schumacher has won the Japanese Grand Prix 6 times (1995, 1997, 2000, 2001, 2002, 2004). Team McLaren won the race 9 times.
6

Kojima entered its own Japanese F1 cars in the 1976 (Kojima KE007-Cosworth) and 1977 Japanese Grand Prix (Kojima KE009-Cosworth). Driven by Masahiro Hasemi, the KE007 finished 11th in 1976. The KE009, driven by Noritake Takahara retired from the race in 1977. These marked Bridgestone's first attempt in F1.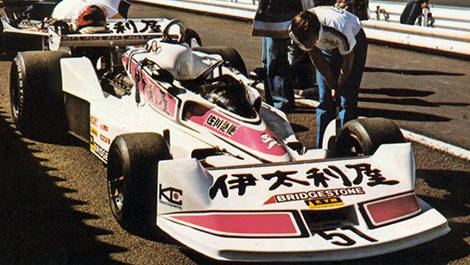 The Kojima KE009-Cosworth (Photo: Bridgestone)
7

Peter Warr (former team manager of Lotus F1 Team) won the very first Japanese Grand Prix held in 1963, driving a Lotus 23 sportscar.