The iconic McLaren M23-Ford Cosworth was never the most technically advanced Formula 1 car entered, but sound preparation, attention to detail and talented drivers gave it 21 victories and two world titles.
1

Gordon Coppock designed the McLaren M23 for the 1973 season. Denny Hulme captured pole position at its very first race in South Africa.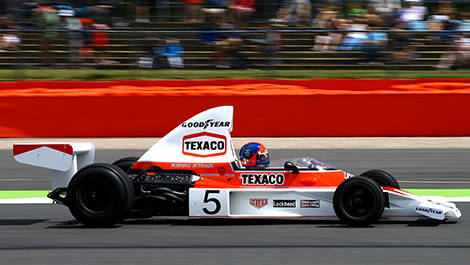 Emerson Fittipaldi, driving the original M23 fitted with the giant size airbox. (Photo: WRi2)
2

Several Formula 1 rookies such as Gilles Villeneuve, Nelson Piquet and Bruno Giacomelli raced the McLaren M23.
3

The McLaren M23 took two drivers to the F1 World Championship: Emerson Fittipaldi in 1974, and James Hunt in 1976.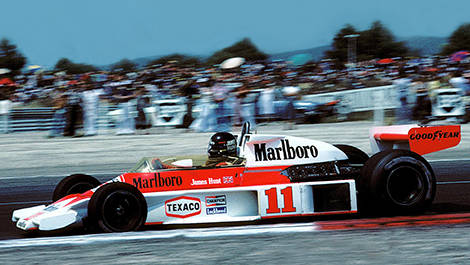 James Hunt, behind the wheel of the modified M23 with the two small lateral air boxes. (Photo: WRi2)
4

McLaren built a grand total of 13 chassis of the M23 model.
5

Privateers purchased and modified some M23s. They received big block V8 engines to race in the F5000 series, and one was even bodied to compete in the Cam-Am Challenge in America.
6

Jody Scheckter was behind the wheel of a McLaren M23 when he triggered one the biggest pile-ups in Formula 1 history, caused by a spin at the end of the first lap of the 1973 British Grand Prix at Silverstone.
7

The M23 became the first Cosworth-powered F1 car to be fitted with a in-house modified 6-speed Hewland gearbox (instead of 5).