From GMM
F1 failed to make significant cost-saving progress at a meeting on Wednesday, Germany's
Auto Motor und Sport
reports.
Earlier, it was reported that the F1 Commission - involving the FIA, Bernie Ecclestone, the teams and other key stakeholders - voted through the proposal to cut Friday morning practice from next year's race weekend format.
But German correspondent Michael Schmidt reveals otherwise.
"The shorter GP weekend failed, due to opposition from the (race) organisers and the big teams that had earlier agreed," he wrote on Friday.
And that's not the only proposal that hit the dust at Ecclestone's Biggin Hill airport, Michael Schmidt explained.
"With one exception, every proposal was rejected by the 26-member panel," he said.
The proposed ban on tire warmers was another victim of Wednesday's meeting, but Pirelli has offered to pay teams that run its logo on the blankets next year EUR 200,000 each.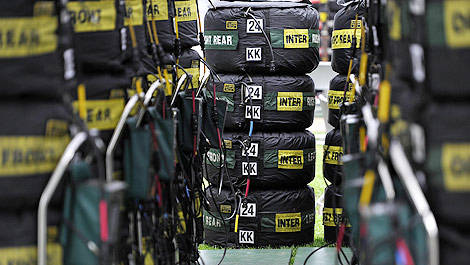 Tires blankets. (Photo: WRi2)
So, the only cost-cutting done for 2015 and beyond was in the already tightly-restricted area of testing.
All pre-season testing will now take place in Europe, as Bahrain was ruled too expensive a destination.
The eight days of in-season testing has been reduced to four in 2015, with two days reserved for young drivers.
And in 2016, winter testing will shrink from twelve to just eight days, with a total in-season testing ban to once again be enforced.
A team insider is quoted as saying: "Once again we have failed to save hardly anything, but at least the crazy idea of the shorter weekend is gone."